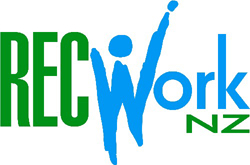 ---
RECWORK (NZ) is a consultancy that specialises in Parks, Recreation and Tourism Management. We can build a team of professionals for a specific task, large or small.
We did undertake a variety of services including:
Recreation and Tourism Planning

Parks and Reserves Planning

DOC Concession applications, processes and safety planning

Asset Management

Project Management

Outdoor Recreation planning

Social Surveys & Research

Antarctic field logistics, travel and safety

Environmental and Community Governance
However, please note that Rex has now retired. Please contact us if you would like a referral. Thanks.
---
---
Projects include:
Te Kāhui o Taranaki Reserves Management Plan 2019 - 2029 (29 properties)
Land Inventory - Schedule 2 Te Kāhui o Taranaki Settlement
Okoki Pa Historic Reserve Management Plan 2017 - 2025 for Ngati Mutunga

Destination Taranaki - Taranaki Tourism Strategy - joint venture consultant

"Discover Taranaki"

- establishment, consultation and concession process for new tourism venture in Taranaki

Regional advice - Walking Access Commission

Kapiti Island Tourism Concessions - facilitate style change and re-tender concession

s

Te Araroa Trust - The Long Pathway; Feasibility Study Whanganui to Bulls

Taranaki Regional Sport & Physical Activity Strategy

Egmont National Park "3 Peaks Track" Fieldwork

Pinnacle Health PHO; Strategic Business Plan

South Taranaki District Council Active Recreation Strategy

'Operation Egmont 2009' Communications Plan [DOC]

Iwi Consultation, Concession/RMA Processing [DOC]

Antarctic Field Guide and Lecturer, Orion Antarctic Expeditions and "The World"
Recent governance;
Land Search and Rescue New Zealand (LandSAR NZ) Board 2011 - 2017; Chair 2015 - 2017

Western Institute of Technology in Taranaki

(WITT) Council 2010 - 2017

Taranaki-Whanganui Conservation Board 2007 - 2014; Chair 2012-14

Community Environmental Representative, Taranaki Regional Transport Committee 2008 - 2013
---
Contact details:
RECWORK (NZ), 804 Egmont Road, R.D. 2, New Plymouth 4372, New Zealand.
---
The Principal for RECWORK (NZ) is Rex Hendry, BA (Soc), Dip Mgt, Dip Rec & Sport, Cert Outdoor Ed (UK), MAppMgt
Rex has over 30 years work experience in the parks, recreation and tourism industry.
NZ Adventurer of the Year Finalist 1984

A.N.Z.A.C. Fellow 1992

NZ Recreation Association Outstanding Project Award 1994

Air New Zealand Tourism Management Prize 2002

NZ Special Services Medal (Erebus) 2007

NZRA Accredited Professional 2010
Books;
'A Wee Walk in the Wilderness'
'Recreation Facility Management Handbook'
'A Guide to Green-Fringe Activities'
Papers:
Hendry, R. (1993). User pays, who pays? The State of Leisure: 1st ANZALS Conference, February, Griffith University, Brisbane, Queensland. User Pays, Who Pays?
Thesis:
Organisational Culture Meets Flexibility: Research into the relationship between organisational culture, adaptability, resilience and collaboration: Local authorities NZ